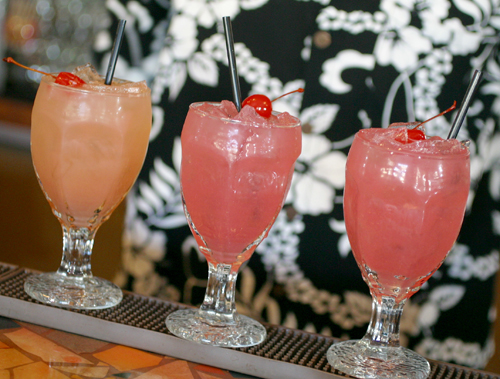 Hukilau was founded by three guys from Hawaii who were homesick for the local-style food they grew up on and the relaxed and festive island feel of places back in Hawai'i.
Kurt (Kapa'a, Kauai), Al (Ewa Beach, Oahu) and Eric (Hilo, Hawai'i) created the Hukilau and infused it with a taste of each of the three islands and the spirit of Aloha. Soon they were joined by Rodney (Honolulu, Oahu), who added even more flavor.
At the Hukilau San Jose, you will be transported back to your favorite "plate-lunch" restaurant in small town Hawai'i, you will hear the strummings of live Hawaiian music like "uncle" used to play at family gatherings, and you will also be able to order tropical cocktails just like at the bars on Waikiki.
E komo mai!